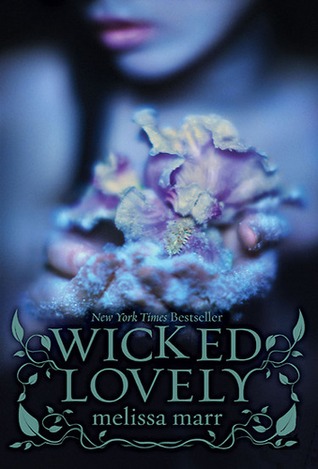 I was reading this interesting post over on Tor.com titled "Five Reasons Not To Piss Off the Fair Folk," and it made me think of one of my recent favorite books about Scary Fairies. I know that some of you are thinking, aren't you supposed to have some kind of Halloween post up today? About things that really are scary? Who's scared of fairies?
As the post says, "Obviously someone needs to explain, clearly and concisely, that the Fair Folk are not our friends." Those readers who may be versed in fairy lore (real fairy lore, not Tinkerbell from Disney stories) know that the fairy folk are a serious bunch and not to be messed with.
If you're in the mood for a story where the fairies are scary, may I suggest Wicked Lovely by Melissa Marr? It's an urban fantasy where the main character can see fairies, which is extremely dangerous for her. And her life gets even more complicated when the Summer King decides she's going to be his queen. I think the book is beautifully written, and the fairies are compelling . . . and scary. So, if you're looking for not-your-usual-Halloween-read suggestion, consider picking this up for a read!